Event and Exhibit Space in Meyer Library
Meyer Library exhibit and event spaces are available to Missouri State faculty, departments, and recognized organizations. To request space, fill out the form below and a Meyer Library employee will contact you.
For exhibits, available spaces range from bulletin boards to display cases to large sections of wall space with hanging rails.
Exhibit possibilities
Class artwork
Archaeological artifacts
Heritage month promotions
Information about a particular discipline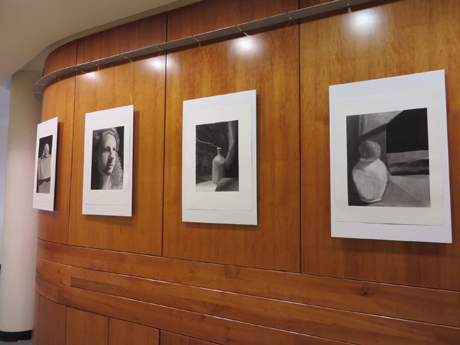 For events, multiple spaces around the library are available, including open space and enclosed rooms.
Event possibilities
Guest speakers
Missouri State organization workshops
Book signings
Receptions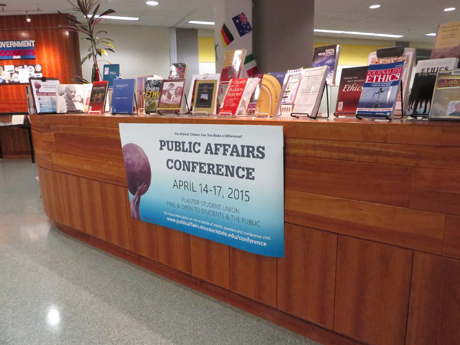 A few things to keep in mind
The organizer is responsible for setup and
teardown of the display or event. The library's guidelines give details on how space can be used.
The organizer is responsible for promoting the exhibit or event.
The library is not responsible for lost or damaged items.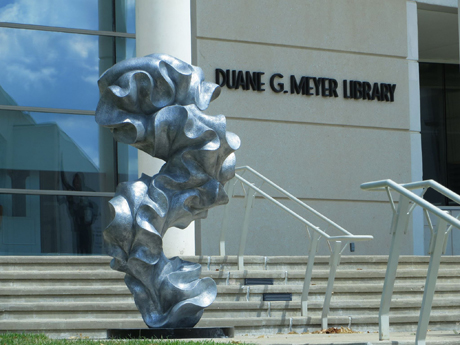 Once you submit the contact form below, a library coordinator will contact you to determine what kind of space best meets your needs, schedule the setup and teardown, and discuss what the library can provide to make your exhibit or event a success.
Required fields are marked with an asterisk (*).